Product Overview
The HP Prodesk 800 G1 is an excellent high-performance business desktop. The 4th Gen Core i5 processor provides quad-core processing power. It has a500GB hard drive so you have room for thousands of photos, songs and movies. Add a 120GB Solid-state hard drive for only to give this machine quick boot up times and the reliability of having a hard drive with no moving parts.
Small Form Factor Design
The HP Prodesk 800 G1 Desktop Computer is designed to save you valuable desk space while still delivering the performance you need to stay productive. The HP Prodesk 800 G1 Desktop is powered by a quad-core 4th-gen Haswell 2.0 GHz Intel Core i5-4590T processor. With Turbo Boost 2.0 technology, you can also overclock its up to 3.0 GHz.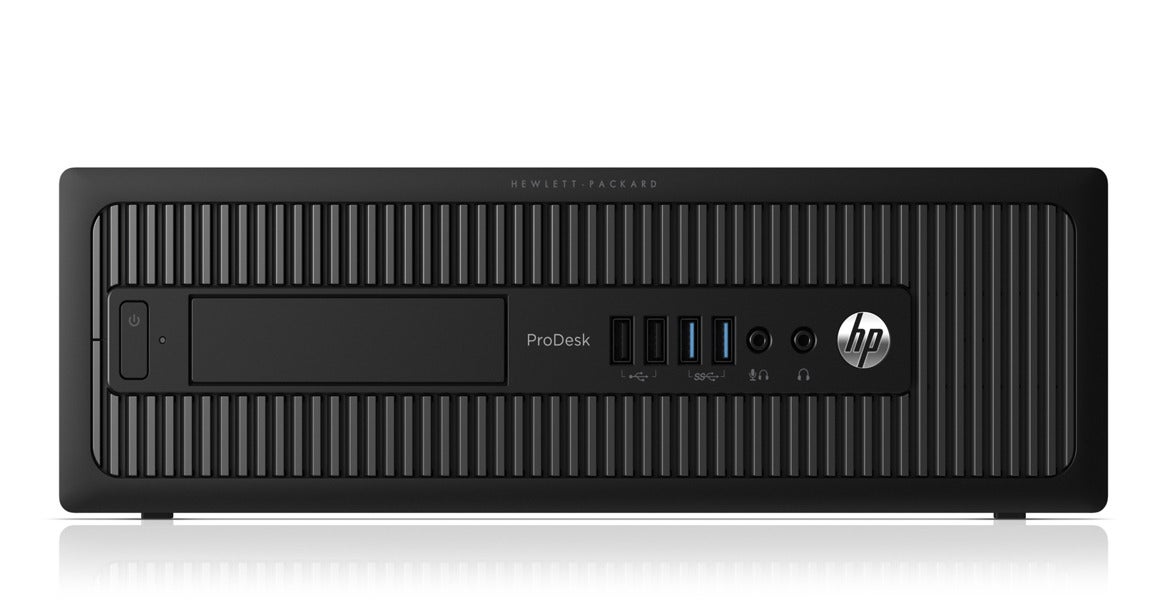 Hardware Configuration 
The 4GB of 1600 MHz DDR3 RAM also helps the computer to run multiple applications simultaneously, as well as access frequently-used files and programs. It has two memory slots. With both slots in use, this system supports a max of 16GB of RAM. The HP Prodesk 800 G1 Desktop also has a 500GB SATA hard drive for saving your media files. If you need more storage, you can utilize the two M.2 slots.
General Specifications 
Intel Core i5-4570@3.2GHz Processor
4GB DDR3 RAM, 500GB Hard Drive
CD/DVD-RW Drive
Order the Hp Prodesk 800 G1 SFF Desktop today and have it delivered to your doorstep within 1-3 working days or same day delivery within Nairobi. Payment on delivery.
Order From Rondamo  Technologies and Receive the item within 24 Hrs Countrywide