Categories: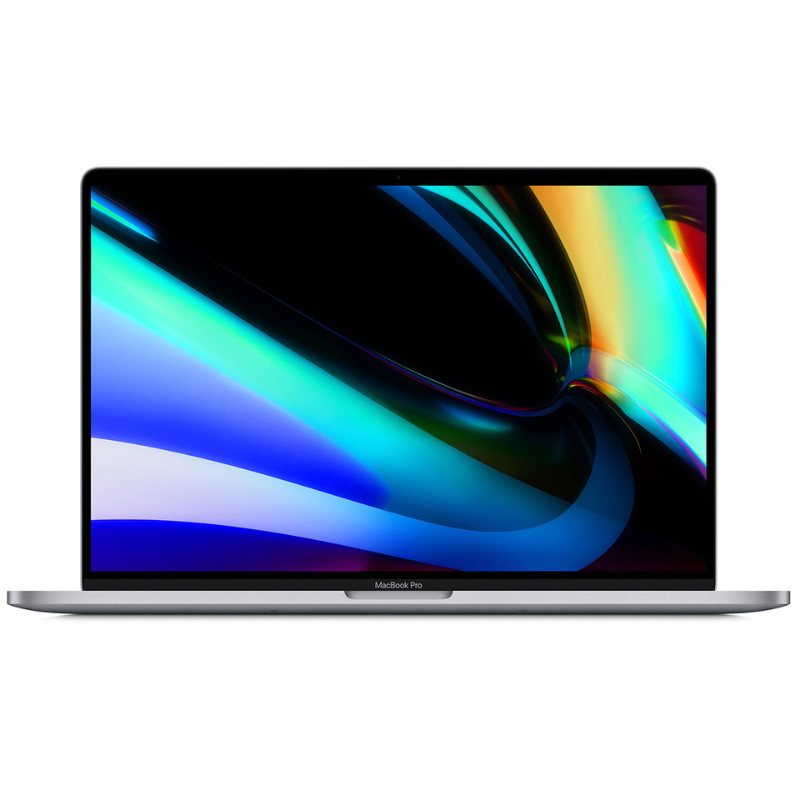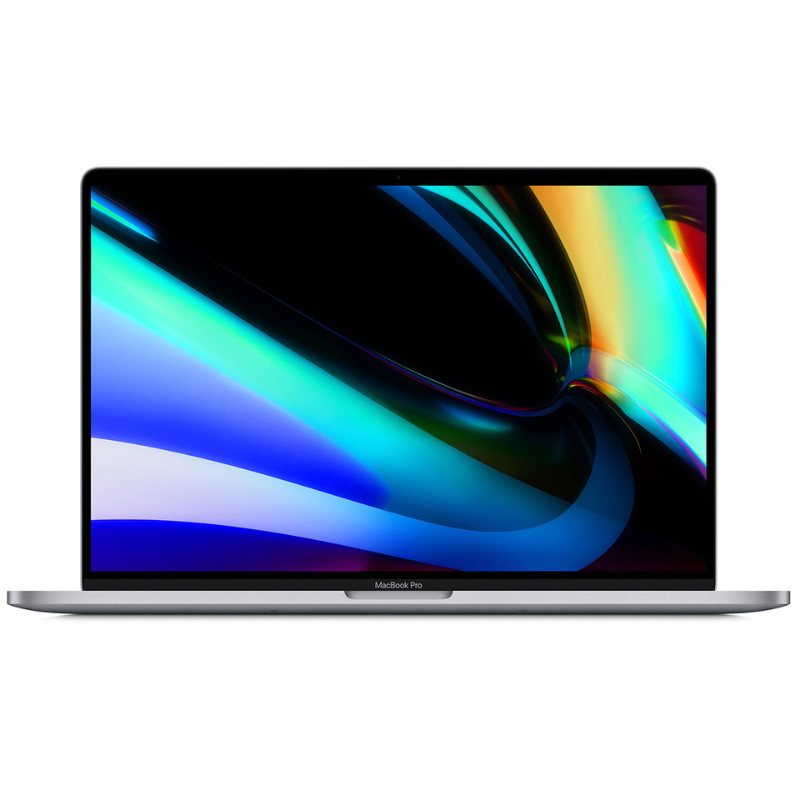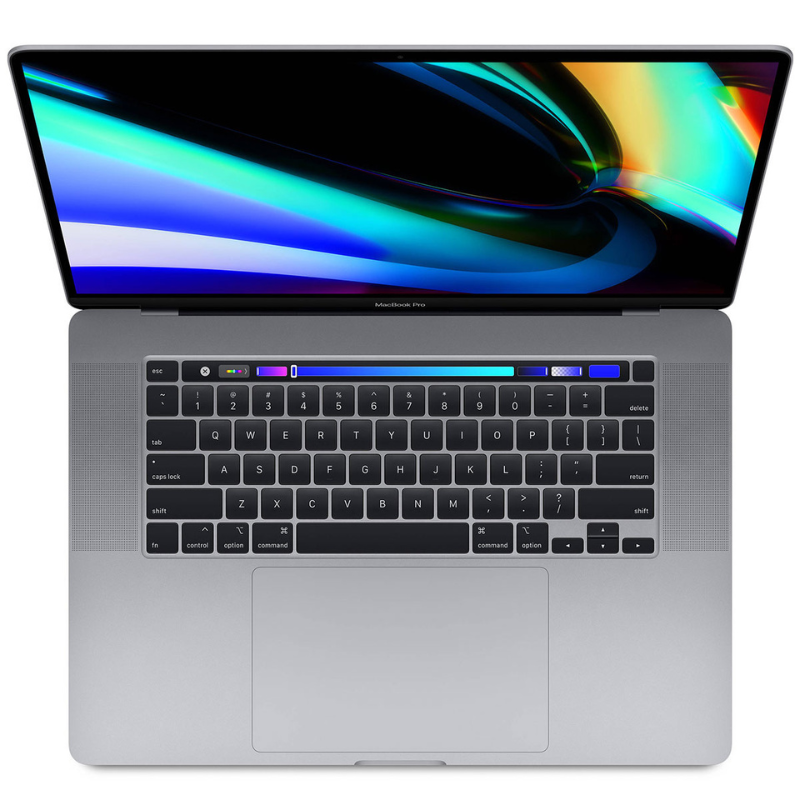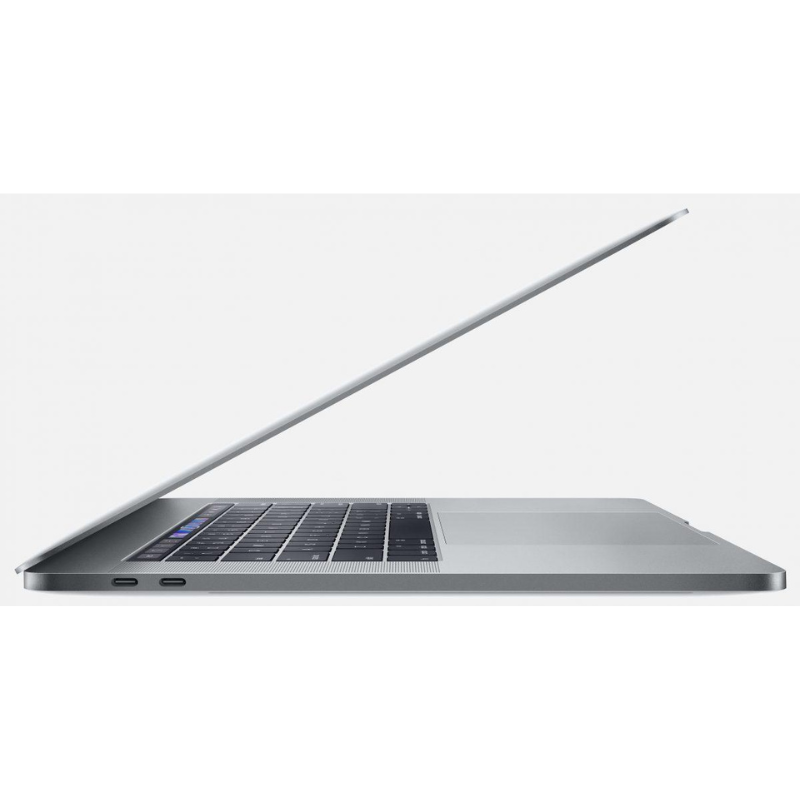 Fast Shipping




24 Hrs Delivery All Over Kenya
Warranty




Warranty on All Products
Secure Payment




Pay Via Mpesa & Bank Transfer
Largest Range




Best Brands & laptops
Apple MacBook Pro MVVJ2LL/A Core i7 9th Gen 16GB RAM 512GB SSD 4GB AMD Radeon Pro 5300M 16''
KEY FEATURES
Operating System- macOS
Maximum Boost Speed- 4.5 GHz
L3 Cache- 12 MB
Memory Type- 2666 MHz DDR4
Memory Configuration- 1x 16 GB (Onboard)
Graphics Type- Dedicated
GPU- AMD Radeon Pro 5300M with 4 GB GDDR6 VRAM
Panel Type- IPS
Size- 16″
Aspect Ratio- 16:10
Resolution- 3072 x 1920
Touchscreen- No
Refresh Rate- 60 Hz
Total Installed Capacity- 512 GB
Solid State Storage- 1x 512 GB Integrated PCIe
Optical Drive- None
show more
Apple MacBook Pro MVVJ2LL/A Core i7 9th Gen 16GB RAM 512GB SSD 4GB AMD Radeon Pro 5300M 16'' details
The best for the brightest
Designed for those who defy limits and change the world, the new MacBook Pro is by far the most powerful notebook we've ever made. With an immersive 16-inch Retina display, superfast processors, next-generation graphics, the largest battery capacity ever in a MacBook Pro, a new Magic Keyboard, and massive storage, it's the ultimate pro notebook for the ultimate user.
Retina Display – A big, beautiful workspace. For doing big, beautiful work.
The new MacBook Pro features a stunning 16-inch Retina display – the largest Retina display ever in a Mac notebook. It produces 500 nits of brightness for spectacular highlights and bright whites, while delivering deep blacks thanks to the precise photo alignment of liquid crystal molecules. And the P3 wide color gamut enables brilliant, true-to-life images and video. So no matter where you are, you'll see your work in the best possible light. The narrow-band LED-powered backlight allows MacBook Pro to represent the P3 wide color gamut for brilliant, true-to-life color in photos and videos. The oxide thin film transistor (TFT) features 10 times faster pixel charging than the traditional amorphous silicon TFT, and holds the pixel voltage steady during low-frequency power-saving modes, enabling pin-sharp resolution and longer battery life.
Processor and Memory – Working at the speed of thought.
The 16-inch MacBook Pro brings a whole new class of performance to the notebook. Thanks to a more advanced thermal design, the Intel Core i7 processor with up to 6 cores and 16 threads of processing power sustains higher performance for longer periods of time – and delivers up to 2.1 times the performance of a quad-core MacBook Pro. So whether you're layering dozens of tracks and effects, rendering 3D models, or compiling and testing code, you'll be doing it in no time flat. More advanced thermal architecture enables faster processing. The thermal architecture in MacBook Pro has been completely redesigned, featuring larger impellers with improved fan blades for optimal airflow and more heat-dispersing fins for more effective cooling. The resulting gain in cooling capacity allows MacBook Pro to deliver up to 12 watts more maximum sustained power. Up to 64GB of DDR4 memory means more efficient multitasking. The 16-inch MacBook Pro uses fast 2666MHz DDR4 memory – up to 64GB – for smooth performance whether you're loading hundreds of audio samples, editing billion-pixel images, or running multiple virtual machines.
Graphics – Bending reality takes bandwidth.
The AMD Radeon Pro 5000M series delivers the most graphics horsepower ever in a MacBook Pro. The 16-inch MacBook Pro base model is over two times faster than the previous-generation base model, for seamless playback and faster rendering of ultra-high-definition video. And with the optional 8GB of GDDR6 VRAM, you'll get up to 80 percent faster performance when executing tasks like color grading in DaVinci Resolve compared with the Radeon Pro Vega 20.
Keyboard – There's magic in a perfect workspace.
The 16-inch MacBook Pro takes workflow efficiency to a new level. The new Magic Keyboard features a refined scissor mechanism with 1 mm travel for a responsive, comfortable, and quiet typing experience. The Touch Bar puts powerful shortcuts front and center, and Touch ID provides fast authentication. A dedicated Escape key allows quick switching between modes and views. And the inverted-T arrow keys enable fluid navigation whether you're flying through lines of code, navigating spreadsheets, or gaming.
• Touch Bar. The commands you need most are right where you need them – saving time and keystrokes
• Touch ID. Fast, easy authentication for secure logins and purchases
• Force Touch trackpad. Speed your workflow with Force click and Multi-Touch gestures
Audio – Bigger bass. Better mic.
MacBook Pro has a big voice. The six-speaker sound system produces room-filling wide stereo sound like you've never heard from a notebook before. Dual force-cancelling woofers dramatically reduce system vibration for a clearer, more natural sound and a half-octave lower range to the bass. And the studio-quality three-mic array rivals professional third-party microphones, for creating superclean podcasts or music recordings on the go.
• Six-speaker sound system with dual force-cancelling woofers.
• Studio-quality three-mic array with high signal-to-noise ratio.
Storage – Bring your whole studio with you.
The 16-inch MacBook Pro has up to 8TB of SSD storage – the most available in any notebook. So you can take your photo or video libraries with you no matter where you're headed. And with superfast speeds, massive files load in an instant and pro apps launch in a blink.
Apple MacBook Pro Core i9 16GB 512GB 15.4 Inch Radeon Pro 560X Touch Bar Laptop - Space Grey MV912B/A
Apple MacBook Pro Core i5 8GB 256GB 13.3 Inch MacOS Touch Bar ( MV962B/A)
Apple Macbook Pro Touch Bar and Touch ID MVVK2 ( 2019 )- Intel Core i9, 2.3GHz, 16-Inch, 1TB, 16GB, AMD Radeon Pro 5500M
Payment Details
Cash Payments (Nairobi only)
We accept Cash Payments . This is applicable for Pay on Delivery orders within Nairobi Metropolitan area.
Mpesa Payment.
Go to Safaricom SIM Tool Kit, select M-PESA menu, select "Lipa na M-PESA"
Select "Pay Bill"
Select "Enter Business no.", Enter Rondamo technologies Lipa na M-PESA PayBill Number 964586 and press "OK"
Account no. ( Indicate Order No. & Your Name)
"Enter Amount : ( Total shown on Invoice)
Enter your M-PESA PIN and press "OK"
This is applicable for all orders, both in Nairobi & upcountry besides large orders over Ksh 250,000/-
Bank Deposit /EFT
You can deposit payment for your order directly into our Stanbic bank account. We check our bank account for new payments every day but depending on your bank it can take 1–2 business days for your payment to appear. To ensure that we can reconcile your payment quickly please make sure you follow the instructions carefully and include a reference with your payment.
Pesalink
You can deposit payment for your order directly into our Stanbic bank account via Pesalink. all products are eligible for payment via Pesalink. To ensure that we can reconcile your payment quickly please make sure you follow the instructions carefully and include a reference with your payment.
Warranty Info (1 Year)
The warranty tendered hereunder, on the electronic product(s) sold under this invoice will be provided exclusively by their respective Authorized Agents/Distributors and are limited to one year from the date of this invoice, except otherwise mentioned as per the warranty conditions as carried along with the products(s) or mentioned on Rondamo Technologies Invoice
Delivery Terms
Accurate delivery estimates are displayed on the product page and in the Checkout before you confirm your order.
Delivery estimates take into consideration both the delivery address and the types of products being ordered.
The remainder of this article discusses delivery times in more general terms.
Same Day Delivery / For Customers in Nairobi Metropolitan Area
We use Courier for these orders, which allows fast and reliable delivery to destinations across their comprehensive domestic network. Orders placed between 7 Am and 5 Pm will be delivered the same day otherwise they will be delivered the following day. Delivery times vary depending on a product's stock status and the intended delivery address. For very large orders, we may be forced to use Mainfreight as these orders lie outside of what Courier Rider services can handle. If your order is being shipped with Mainfreight, this will be indicated in your fulfilment email along with a tracking number.
Overnight Delivery
Most In stock products are delivered overnight anywhere in Kenya – provided the order is placed before the advertised cut-off time. Our Overnight Delivery cut-off is usually 4:30pm Monday to Friday, however, this is updated daily and the expected shipping date will be shown for you on the product page. Larger products take an additional 1–2 days to be delivered.
Evening Express Delivery
Same Day Delivery is available to Nairobi & its suburbs. Same Day Delivery orders are delivered between 4pm and 7pm in the evening on the same day your order is dispatched.
If you are ordering on a business day and before the cutoff time, the option will be called "Same Day Delivery". If you are ordering after the cutoff time or on a weekend or public holiday, the option will be called "Evening Express Delivery". And May incur extra Costs other than the standard shipping fee.