Sony Playstation 4 (PS4) 1TB(1000GB) Storage Gaming Console
(76434)
Retail Price Was* Ksh 46,000
Now Ksh 42,000
In stock at Rondamo technologies
Order now and it ships Tomorrow!
The Sony PlayStation 4 takes you on awe inspiring journeys, from award winning AAA hits to critically acclaimed indies. With cutting edge hardware elements and optimized interface, it heightens your experiences and enriches your adventures. The system opens the door to a deeply connected gaming community. The PS4 console is powered by a single chip custom processor that offers seamless visual processing so that you can play some of the most resource hogging applications without experiencing any performance lag. This capability is enhanced even further by an 8GB GDDR5, AMD Radeon based graphics engine that renders various gaming environments with excellent fluidity. The 1TB(1000GB) HDD of this PS4 console offers ample storage for all your data needs.
Immersive New Gaming The DualShock 4 controller of the device opens the endless potential for new gameplay possibilities. It supports a 5GHz WiFi connectivity that allows you to connect online. Available in a black finish, the Sony PlayStation 4 lets your intuition taken over by refining your expectations of immersion in gaming. The PlayStation 4 system opens the door to an incredible journey through immersive new gaming worlds and a deeply connected gaming community. PS4 puts gamers first with an astounding launch lineup and over 180 games in development. Play amazing top-tier blockbusters and innovative indie hits on PS4. Developer Inspired, Gamer Focused."Suspend mode" eliminates the load time on your saved game and allows you to immediately return to where you left off by pressing the power button.
Remote Play Remote Play on the PS4 system fully unlocks the PlayStation Vita system's potential, making it the ultimate companion device. With the PS Vita system, gamers will be able to seamlessly play a range of PS4 titles on the beautiful 5-inch display over Wi-Fi access points in a local area network. The PlayStation App will enable iPhone, iPad, and Android-based smartphones and tablets to become second screens for the PS4 system. Once installed on these devices,players can view in-game items, purchase PS4 games and download them directly to the console at home, or remotely watch the gameplay of other gamers playing on their devices.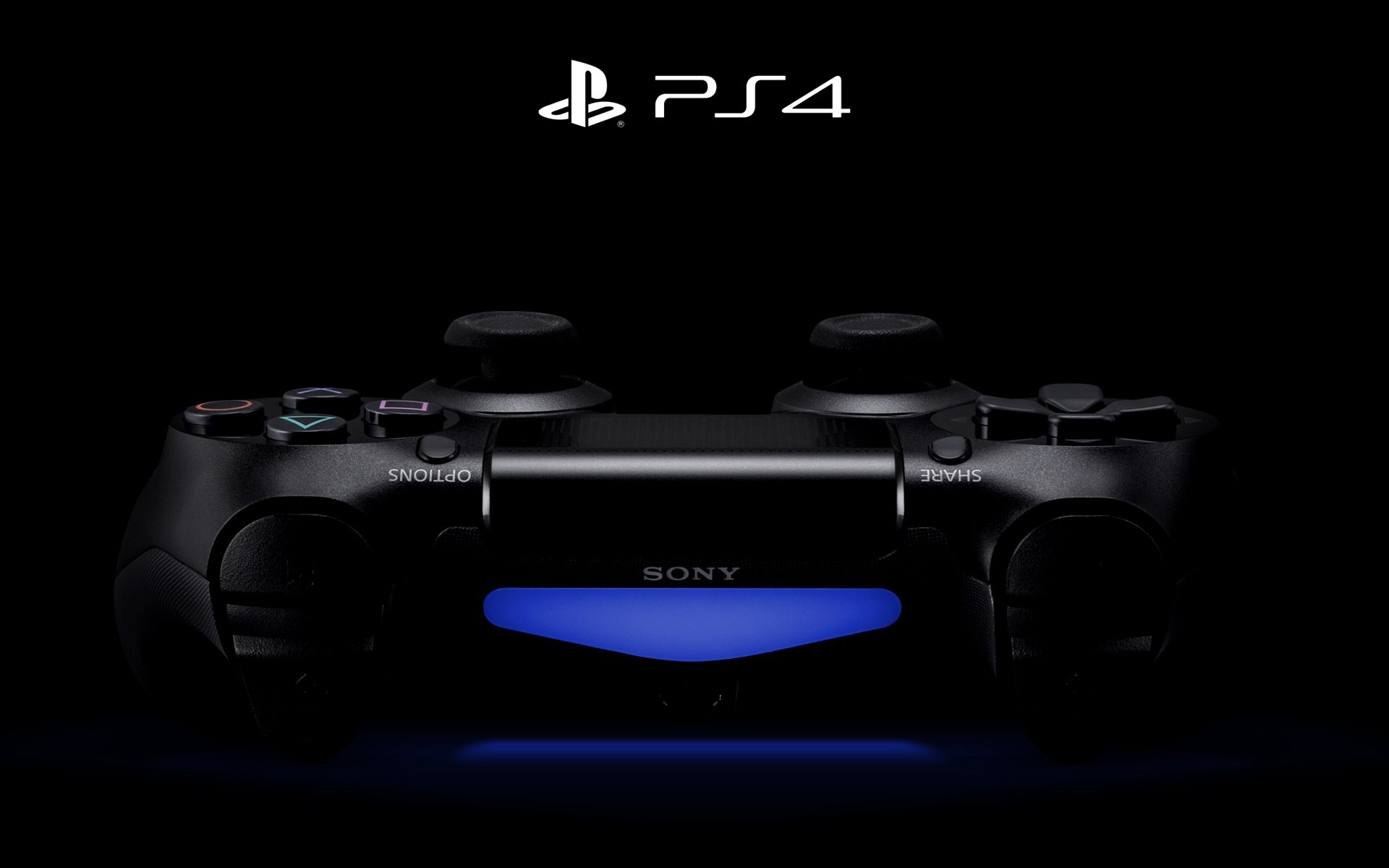 Unlock Your Creativity PS4 enables the greatest game developers in the world to unlock their creativity and push the boundaries of play through a platform that is tuned specifically to their needs. Engage in endless personal challenges between you and your community, and share your epic moments for the world to see. Gamers can share their epic triumphs by hitting the "SHARE button" on the controller, scan through the last few minutes of gameplay, tag it and return to the game. General Features?
1TB(1000GB) of HDD, 8GB GDDR5,
1xDUALSHOCK 4 wireless controller included
SHARE button - Share the fun instantly
faster 5GHz Wi-Fi
Stay Connected with PlayStation App and PlayStation Store
Order From Rondamo Technologies and Receive the item within 24 Hrs Countrywide
Accurate delivery estimates are displayed on the product page and in the Checkout before you confirm your order.
Delivery estimates take into consideration both the delivery address and the types of products being ordered.
The remainder of this article discusses delivery times in more general terms.
Same Day Delivery / For Customers in Nairobi Metropolitan Area
We use Courier for these orders, which allows fast and reliable delivery to destinations across their comprehensive domestic network. Orders placed between 7 Am and 5 Pm will be delivered the same day otherwise they will be delivered the following day. Delivery times vary depending on a product's stock status and the intended delivery address. For very large orders, we may be forced to use Mainfreight as these orders lie outside of what Courier Rider services can handle. If your order is being shipped with Mainfreight, this will be indicated in your fulfilment email along with a tracking number.
Overnight Delivery
Most In stock products are delivered overnight anywhere in Kenya – provided the order is placed before the advertised cut-off time. Our Overnight Delivery cut-off is usually 4:30pm Monday to Friday, however, this is updated daily and the expected shipping date will be shown for you on the product page. Larger products take an additional 1–2 days to be delivered.
Evening Express Delivery
Same Day Delivery is available to Nairobi & its suburbs. Same Day Delivery orders are delivered between 4pm and 7pm in the evening on the same day your order is dispatched.
If you are ordering on a business day and before the cutoff time, the option will be called "Same Day Delivery". If you are ordering after the cutoff time or on a weekend or public holiday, the option will be called "Evening Express Delivery". And May incur extra Costs other than the standard shipping fee.
Cash Payments (Nairobi only)
We accept Cash Payments . This is applicable for Pay on Delivery orders within Nairobi Metropolitan area.
Mpesa Payment.
Go to Safaricom SIM Tool Kit, select M-PESA menu, select "Lipa na M-PESA"
Select "Pay Bill"
Select "Enter Business no.", Enter Rondamo technologies Lipa na M-PESA PayBill Number 964586 and press "OK"
Account no. ( Indicate Order No. & Your Name)
"Enter Amount : ( Total shown on Invoice)
Enter your M-PESA PIN and press "OK"
This is applicable for all orders, both in Nairobi & upcountry besides large orders over Ksh 250,000/-
Bank Deposit /EFT
You can deposit payment for your order directly into our Stanbic bank account. We check our bank account for new payments every day but depending on your bank it can take 1–2 business days for your payment to appear. To ensure that we can reconcile your payment quickly please make sure you follow the instructions carefully and include a reference with your payment.
Pesalink
You can deposit payment for your order directly into our Stanbic bank account via Pesalink. all products are eligible for payment via Pesalink. To ensure that we can reconcile your payment quickly please make sure you follow the instructions carefully and include a reference with your payment.
The warranty tendered hereunder, on the electronic product(s) sold under this invoice will be provided exclusively by their respective Authorized Agents/Distributors and are limited to one year from the date of this invoice, except otherwise mentioned as per the warranty conditions as carried along with the products(s) or mentioned on Rondamo Technologies Invoice